What to do so that the pancakes do not stick to the pan
This is the most useful trick!
Do you want pancakes that are tender, but at the same time do not stick to the pan? There are some useful tricks to make it as smooth as possible and get a golden color. Pancakes are everyone's favorite and can be served for breakfast and dessert. Here's what to do to keep it from sticking to the pan while you're preparing it!
What to do so that the pancakes do not stick to the pan
The most common problem you run into when making pancakes is when they stick to the pan. With a few useful tips, you can easily learn how to solve this problem, and one of the main reasons is using the wrong pan.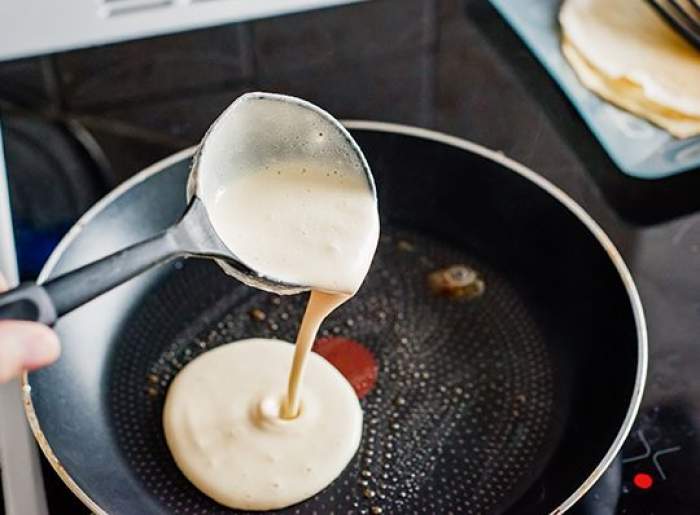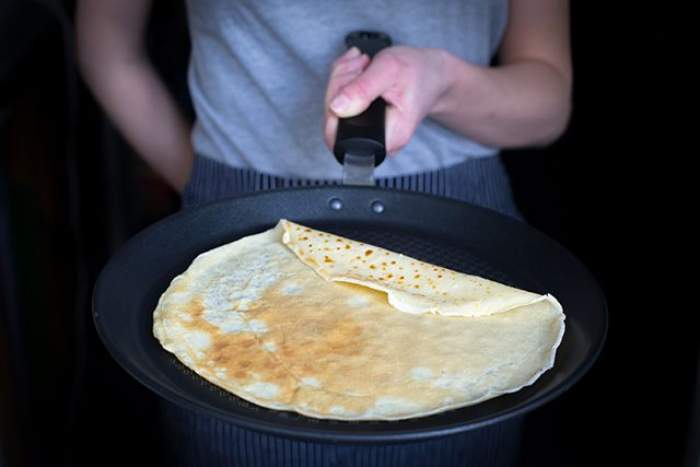 When making pancakes, you'll want to keep the surface warm, and if your pan is thin the heat will penetrate the center faster and the rest of the pan cold. If the pan you are using does not have a non-stick surface then the chances of the pancakes sticking to the pan are quite high.
If the pan is scratched then you may face pancakes stuck to the pan. Therefore, when cooking it's a good idea to take care of the utensils used because you could face small scratches on the pan.
What are the most useful tips?
It's not at all easy to prepare pancakes if you want them to be perfect, which is why you need to consider some useful tips to make them as delicious as possible. If you want it to not stick to the pan, you must use a suitable skillet, more precisely non-stick and have a flat surface.
Relying on a non-stick pan alone is not enough, another way is to grease the pan with oil or butter. It is recommended to use 1/2 teaspoon of vegetable oil or canola oil, but you need to use a little because excess oil can cause problems.
Heat is another factor that affects the stickiness of pancakes in the pan, so you should cook them on low heat because if the heat is too high, the edges will brown too quickly, while the inside will remain raw and sticky. pot.
Another important remedy is to let the dough rest as you will have to be patient while preparing it. Many cooks feel that 20 minutes is enough to make delicious pancakes, but especially to have a soft and smooth texture.
Also read: Pancakes with pumpkin and cheese. Delicious recipes